Trans-Nomad 2017
Complete information (tracks and racebook) of the hardest Trans-Nomad edition.
That's how Trans-Nomad 2017 was.  Without any doubt the hardest and most demanding because of the weather. Were days of heavy rain in France, but our transnomaders fought hard and enjoyed epic singletracks which we hope to return again. We aim to share you the most valuable information we gave our riders, race book (really great work from Sherpa project). 
So #WhenIGetBackToTheMountains, you could use and enjoy it, because you deserve it. A breaf article below and some reflections from this edition by our race director, Javi García, great photos by Kike Abelleira and NachoTrueba and also the video of our great friend Salva Moreno from Traxxmedia.
Day 1: Llanos del Hospital-Luchon. We started our first day at Benasque Valley and we crossed the border line to France carrying up our bikes just to  Portillón de Benasque (2.444 m). During the uphill we had sun, but when we reached the pass zero visibility and light rain made really hard this first downhill until Hospice de France with some tricky rock sections, there we had the first feeding point. After that we made 3 timed sections to Luchon in typical beech French forests with really good grip. This night we slept in a French camping and it was a bad decision, it was a really wet night. After that we started thinking that sleeping in tents was very cool but after a hard day you can't rest as much as you need.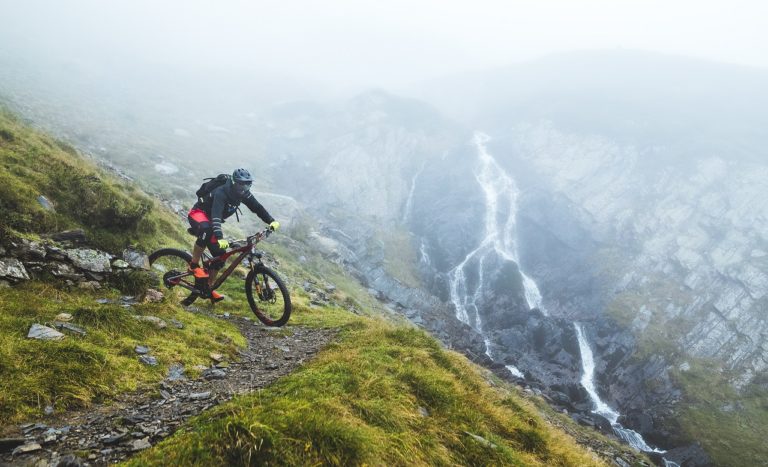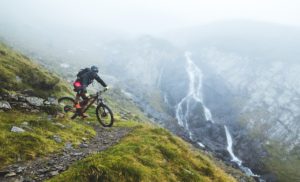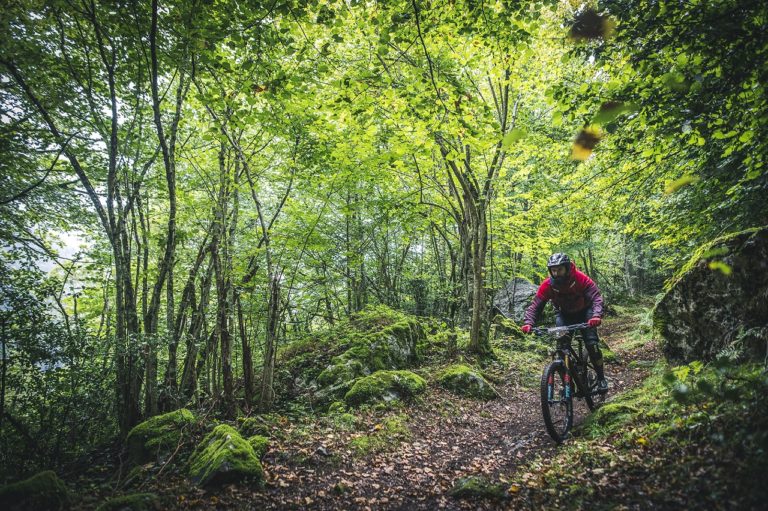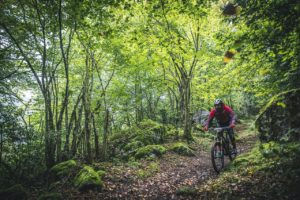 Day 2: Luchón- Bielsa. A long transfer gave us from Luchon to north side of Bielsa tunnel to start with the bike carrying to La Forqueta pass: some clouds and light rain made uncomfortable the path to the pass, but when we reached Spanish side we got the sun and we could make the first dowhnill.  The grass was very wet and there were a lot of crashes. After that we made a transfer in two groups just to Espierba to climb up for first time in Trans-Nomad to the top of Comodoto (2320 m), with a tricky section at the end of the ridge where some riders had to make it by foot, other took risks, other fall down and a few passed it making differences. Last sections to Bielsa have been classic trails in the past editions.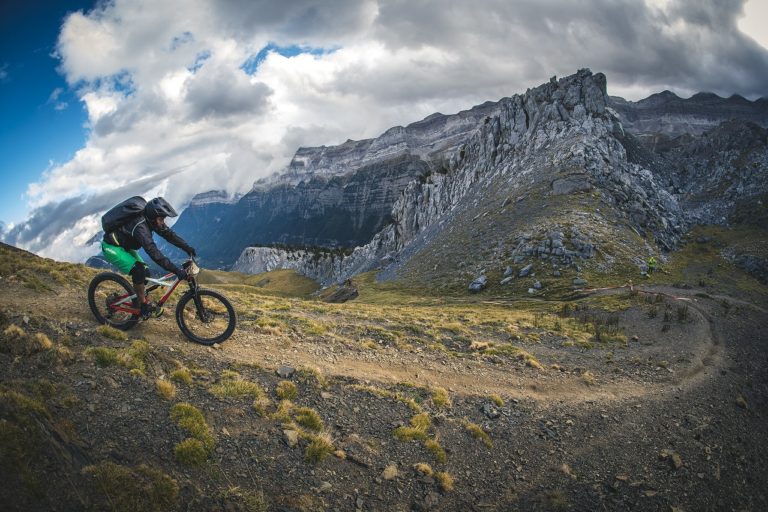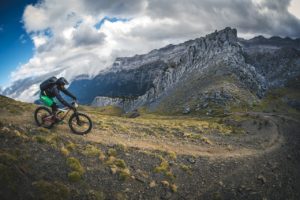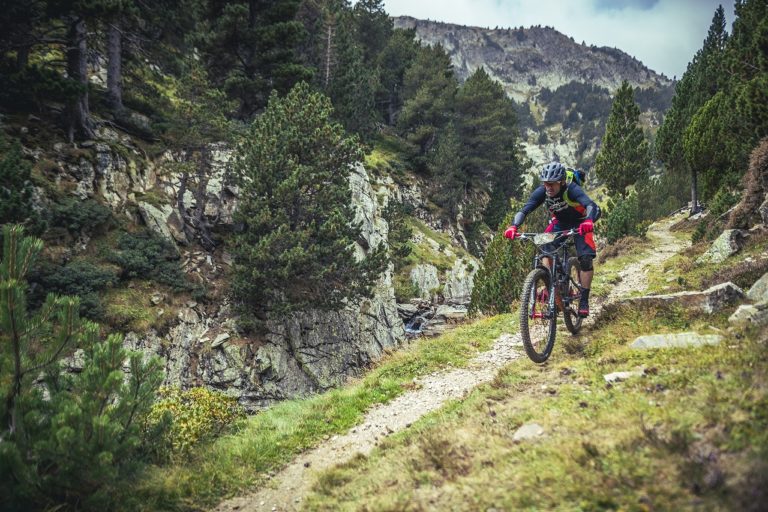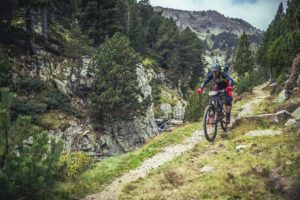 Day 3: Bielsa-Castejón de Sos. Another epic day for some riders. This day we divided the group in two and from this day we learnt that it's better to take all riders together in just one group because differences between them could be very big. And that's what happened. The first group climbed up by van transfer (again we had punctures in some vans…) just to Urdiceto lake to get from there just to Puerto de la Madera (2.524 m), one of the most spectacular high mountain sections from  Zona Zero Sobrarbe and also  Trans-Nomad. A sunny and excellent day.  First group got down the valley and they had a long climb up to Collado de Sahún (2000 metros). Then they made the famous and magic  Rabaltueras singletrack to Castejon de Sos. It was a perfect day for them. But, what happened with the second group?  We organized the fastest riders at the second group, the climb up to Puerto de la Madera was well, but suddenly it appears a cloud, and other, and other… and it started to snow. Simon André define it well at the video. Suddenly it became the hell. A lot of riders left Bielsa confident with less clothes and they paid it. It didn't stop raining and they had to make the linking section to Collado de Sahún (2 hours pedalling) under heavy rain. They didn't enjoy as much as the first group and ended this day as they could. It was a really hard day for them.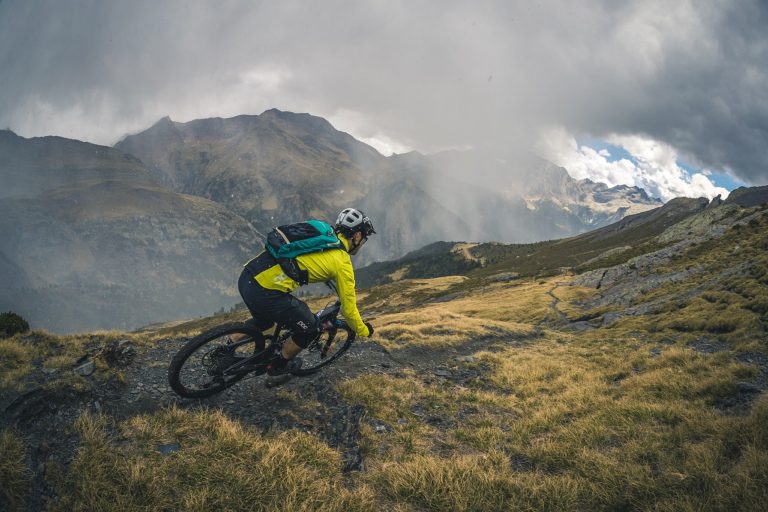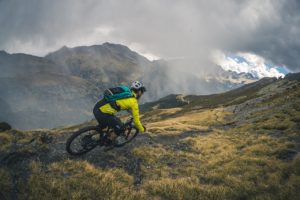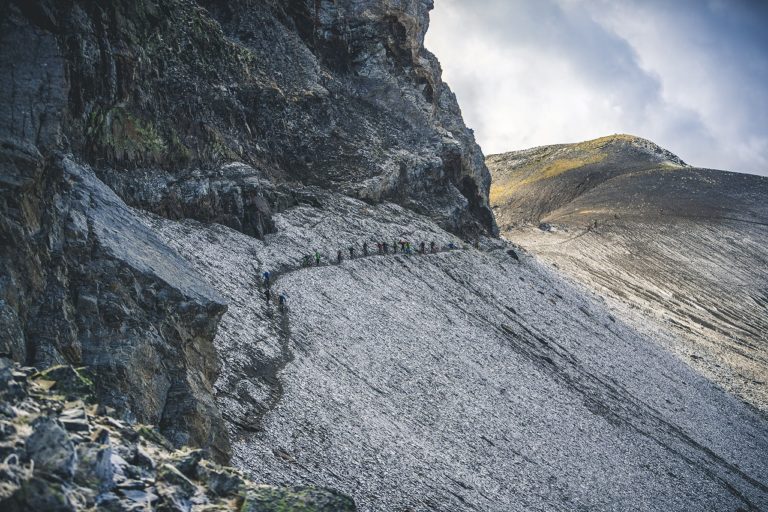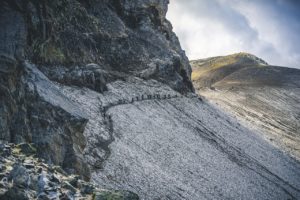 Day 4 Castejón de Sos-Castejon de Sos. The sun came back for all and we enjoyed the complete Sierra Negra downhill in perfect conditions. After that we made a transfer to one of the best and funniest stages of  PuroPirineo at Benasque Valley, "Gallinero" so the final party couldn't be better. The fastest rider was the portuguese Ze Manuel Borges, followed by the french  Simon André and the spanish-canadian from Benasque Valley Cesar Gairín. In females Sandrá Jordá was the fastest, followed by the french Nadine Sapin and the spanish from Biescas, Beatriz Vicente.